Iowa Father Dies After Saving 5-Year-Old Daughter From Dog Attack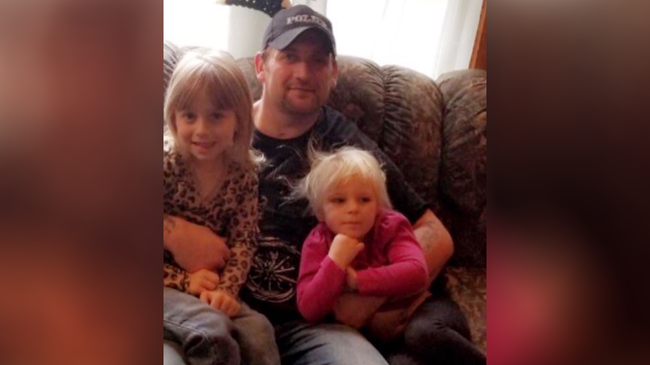 An Iowa man is being hailed as a hero after police say he was fatally injured while saving the life of his 5-year-old daughter who was being attacked by a dog.
According to a statement from the Fort Madison Police Department, officers were called out to a residence near near the Old Iowa State Prison where they found a large dog attacking an unidentified man lying on his back in the front yard. Officers described the animal as 'very aggressive' and that it would not release its victim. Officers had to use their service weapon to dispatch the dog in order to stop the attack.
After officers rendered aid to the man on the grass, they discovered 33-year-old Robert Joseph Quick lying in the doorway, suffering from a dog attack. The man told officers to help his 5-year-old daughter who he said had been bitten in the face by the dog. Quick had defended his daughter from the attack by the dog and very likely saved her life, authorities said.
Officers were able to find the 5-year-old daughter inside and treated her for her wounds, however, their efforts to save Quick were unsuccessful and he was later pronounced dead at the Fort Madison Hospital Emergency Room.
"The Lee County Sheriff's Office would like to extend our deepest condolences to the family of Mr. Quick and all those involved with this tragic incident," the statement by Interim Police Chief Stacy Weber ready. "The dog did not belong to any of those involved but was being kept by the occupants of the aforementioned address for a family member."
It's not clear what caused Quick to pass away, but a post on a GoFundMe Page established to assist family with funeral expenses, said Quick had passed away due to a heart attack.
Any additional funds collected by the GoFundMe campaign will be set aside in a college trust fund for Quick's four children.
Photo: GoFundMe

Bill Cunningham
Hear Bill Cunningham weekdays and Sunday nights!
Read more